Make Sure Your Pets are Ready for SHTF
When it comes to preparing for a disaster, you need to make sure that you prepare not only for yourself and your family, but also for your pets.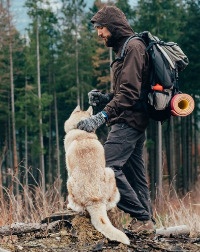 A 2012 study from the Humane Society shows that 33% of all US households own at least one cat. It also shows that 39% own at least one dog. To some people, a pet may just be an animal, but to many, Fido and Fluffy are extensions of the family. With this being the case, it is fairly surprising to me how few preppers remember to pack an emergency kit for their pets.
I have heard too often that pets will be able to "make their own way" and that it is their natural instinct to survive. The truth of the matter is, most house trained cats and dogs don't make it very far on their own. The average life span of a stray animal is cut nearly in half compared to that of a house pet. Continue with article here
(Important: This article is contained within an 'iframe' below. To view the article at it's original location click the highlighted link above.)